McDonald's Israel's food distribution during the attack on Palestine drew global attention. This inadvertently linked McDonald's Malaysia, sparking a debate. McDonald's Malaysia clarified the actions were independent, not reflecting their own values. McDonald's Malaysia clarified that royalty payments to McDonald's Corporation are for the right to use the brand and business system. This ensures a consistent experience for customers across all McDonald's restaurants in Malaysia and worldwide. However, the company emphasised that these payments do not contribute to oppression in Palestine.
On October 17, McDonald's Malaysia contributed RM1 million to the Palestinian Humanitarian Fund. Launched under the Prime Minister's Department, this initiative aligns with the government's 2024 Budget presentation on October 13. The aid includes housing, food, medical support, and transportation if needed by security forces.
Malaysia's Palate-Pleasing Food and Beverage Franchises
McDonald's Malaysia is one of the palate-pleasing food and beverage franchises in Malaysia. In the vibrant culinary landscape of Malaysia, the Food and Beverage (F&B) franchise industry stands as a testament to the nation's rich gastronomic diversity. Boasting a fusion of Malay, Chinese, Indian, and indigenous influences, Malaysia's F&B franchises offer a delectable array of flavours that cater to every palate.
From bustling hawker stalls serving up iconic street food to chic cafes offering contemporary twists on traditional favourites, the F&B franchise scene in Malaysia is as diverse as the cuisine itself. Renowned global brands have found a thriving market here, while local entrepreneurs have successfully carved their niche with innovative concepts.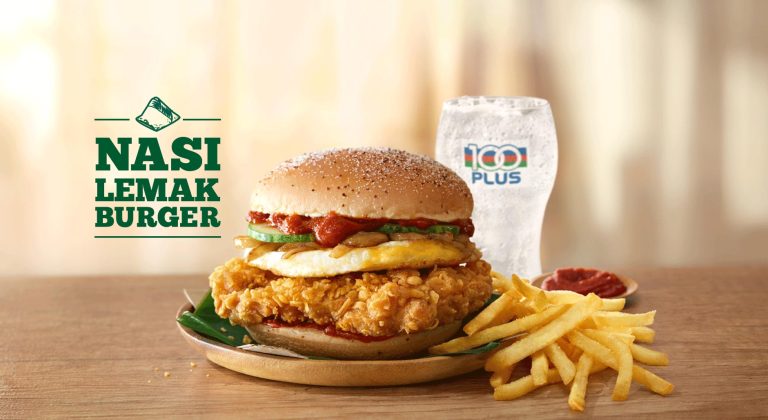 (Source: mcdonalds.com.my)
One can savour the iconic flavours of Malaysian cuisine or explore international delights, all within the walls of a franchise establishment. The sector encompasses fast food giants, trendy coffee shops, specialised dessert boutiques, and health-conscious eateries, providing options for every taste and lifestyle.
Moreover, the F&B franchise industry in Malaysia offers enticing opportunities for aspiring entrepreneurs. With established brand recognition and proven business models, franchisees can step into a turnkey operation with the potential for lucrative returns.
Unveiling the Franchise Business Model
A franchise business in Malaysia is a business arrangement where an individual (franchisee) is granted the rights to operate under an established brand or business model owned by a company (franchisor). A franchise business pays royalties to the company (franchisor) for the rights to operate under its established brand and business model. This fee allows the franchisee to use the franchisor's trademark, products, and services, ensuring consistency and support in their operations. This includes using the brand name, products, and services in exchange for a fee or a percentage of revenue.
Previously we shared the struggles of starting and maintaining a business after COVID-19. Fortunately, a franchise business in Malaysia can be an attractive option for individuals looking to enter the business world with the backing of an established brand and a proven system for success.
Exploring Diverse Franchise Business Models
In Malaysia, franchise business models encompass a diverse range of industries and approaches. Here are some of the different types of franchise business models you might find in Malaysia:
1. Retail Franchise
Convenience Stores
Specialty Retail (e.g., fashion, electronics, etc.)
Grocery Stores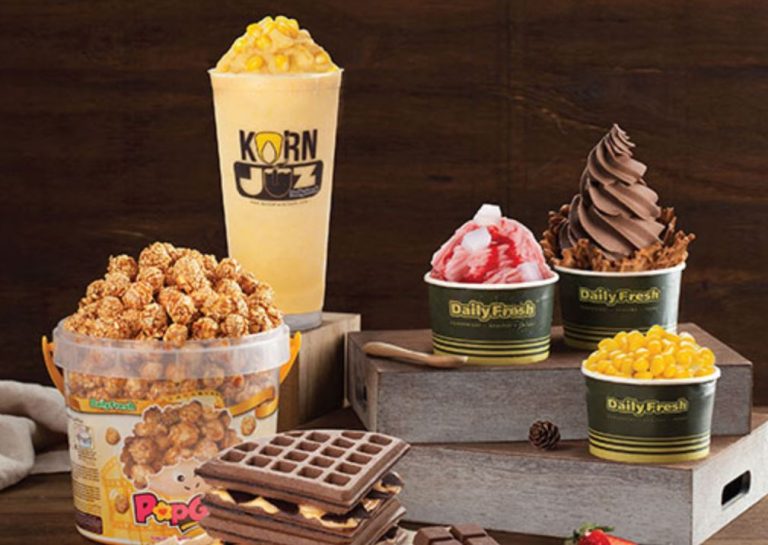 (Source: dailyfreshfoods.com)
2. Food and Beverage Franchise
Fast Food Chains
Cafes and Coffee Shops
Bakeries
Restaurants (local and international cuisine)
Ice Cream Parlours
3. Service-Based Franchise
Cleaning Services
Pest Control
Courier and Delivery Services
Education and Tutoring
Beauty and Spa Services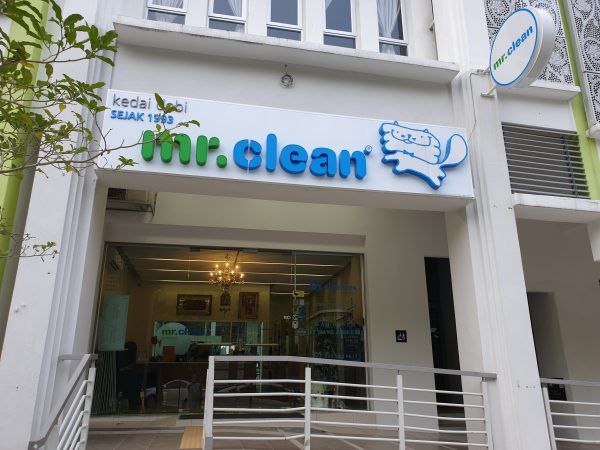 (Source: /mrclean.com.my)
4. Health and Wellness Franchise
Fitness Centers and Gyms
Yoga and Pilates Studios
Health Food Stores
Wellness Clinics
5. Education and Training Franchise
Preschools and Early Education Centers
Language Schools
Tutoring Centers
Enrichment Programs (e.g., art, music, coding)

(Source: smartreader.edu.my)
6. Automotive Franchise
Car Wash and Detailing
Auto Repair and Maintenance
Automotive Parts and Accessories
7. Home Improvement Franchise
Home Renovation Services
Interior Design Consultancy
Furniture Stores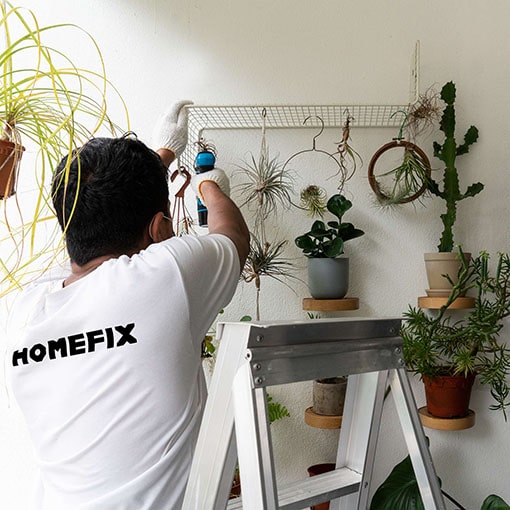 (Source: homefix.my)
8. Pet Care Franchise
Pet Grooming Services
Pet Supply Stores
Pet Boarding and Daycare
9. Technology and IT Franchise
IT Support and Services
Computer and Electronics Retail
Software Development
10. Specialty and Niche Franchise
Specialty Food and Beverage (e.g., bubble tea, desserts)
Lifestyle and Hobby (e.g., craft stores, hobby shops)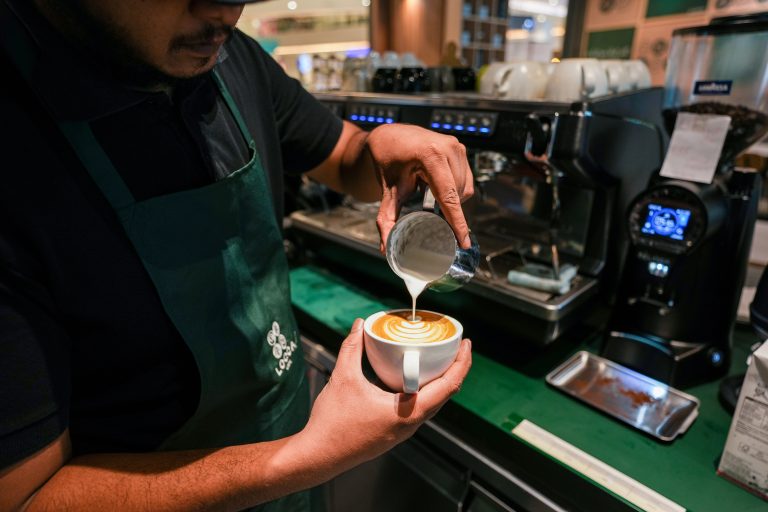 11. Online and E-commerce Franchise
E-commerce Platforms
Digital Marketing Agencies
These are just some examples, and there may be unique or hybrid franchise models in the Malaysian market as well. McDonald's claims itself as a franchise business model. Understanding what a business model is, is important. Among the intriguing debates: does McDonald's Malaysia contribute to America, one of the main funders for the illegitimate state of Israel. Share your thoughts.
DDEC can be your business partner
Regardless of your business model, DDEC can be your business partner. We offer Entrepreneurship Development, Brand Development, Graphic Design, Digital Design, Photography & Videography, Interior Design (Retail), Event Management, and Training & Development services. Contact us now on WhatsApp at 019-222 3300 and discover how we can assist you. Visit our website at www.ddec.my for more information. Don't forget to follow, like, and share ddecmalaysia's Facebook and Instagram to find out about our activities.